Mount Dora, FL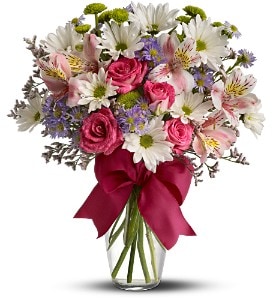 Mount Dora is the county seat of Lake County Florida with a population of 12,534. Mount Dora has a twin-sister city of Flores, in the United Kingdom. Additionally, the Mount Dora Arts Festival draws thousands of visitors each year.

The Central Florida town was settled in 1874 by David M. Simpson, his wife and 2 children. In 1880, it was named "Royellou" by the postmaster, Ross Tremain, after his children Roy, Ella and Louis. In 1883, The Alexander House opened, a 2 story hotel with 10 rooms, and the community was renamed "Mount Dora." It took the name of Lake Dora, which had been named by surveyors in 1846 for Dora Ann Drawdy, who lived with her husband 2 miles south of Mount Dora.
The arrival of the railroad in 1887 stimulated the economy, carrying tourists and freight. A popular winter retreat for hunting, fishing and boating, The Alexander House was renamed The Lake House in 1893. It later became the Lakeside Inn in 1903, and has hosted many famous visitors, including Presidents Calvin Coolidge and Dwight D. Eisenhower, and others including Henry Ford and Thomas Edison.
Mount Dora was incorporated in 1910, with a railway depot built in 1915.
Funeral Home and Sympathy Delivery
Allen J. Harden Funeral Home
1800 N Donnelly St
Mt Dora, FL 32757
(352) 383-8178
See the city's website here.
Visit the Mount Dora Chamber of Commerce website here.